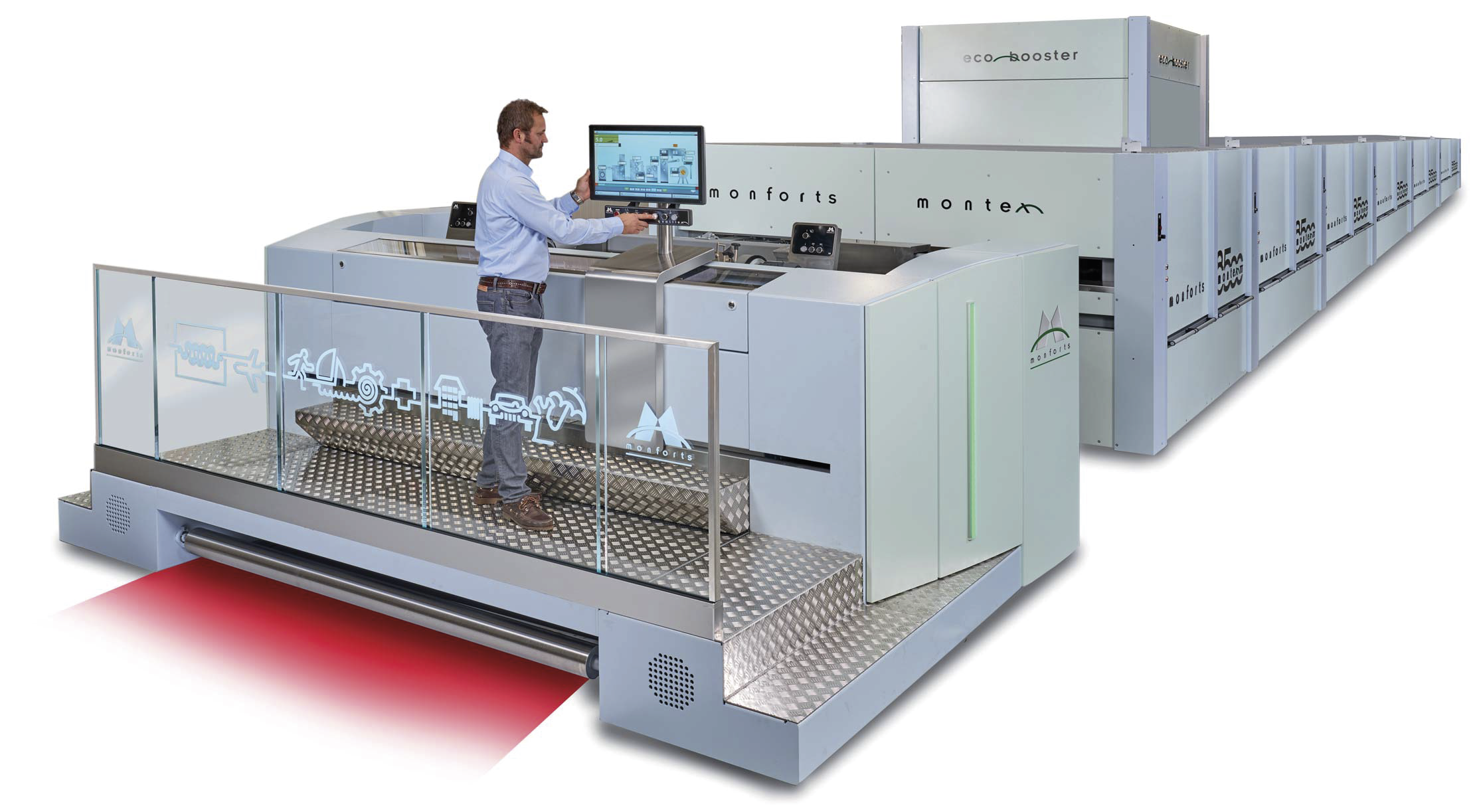 The concept of the original Montex stenter acknowledged and proven worldwide has been adapted to the demands of our time and to the latest needs of textile finishing: more modern, more versatile, more flexible, more eco-friendly. The new and advanced design of the inlet section platform with movable terminal (option), in particular, offers not only improved clarity and ergonomics, but also a further shortened positive guidance of the fabric – particularly on versions for knitted fabrics.
A fabric conveyor belt (option) can be integrated for both the finishing of knitted fabrics and for coating processes. Thanks to the matching Monforts system technology, a heat recovery system can also be integrated with an exhaust air cleaning system (option).
Eco Booster Technology
The modern integrated ECO Booster heat recovery system eliminated undesirable production stoppages for maintenance work. Depending on the degree of soiling, the intensity and frequency of the cleaning cycles are adapted automatically and without stoppages in production.
New features now make the Montex 8500 an even more universal solution and even easier to operate. With the latest "Monforts Coating Solutions" system technology, a Montex stenter can be combined and expanded with a coating module even at a later date.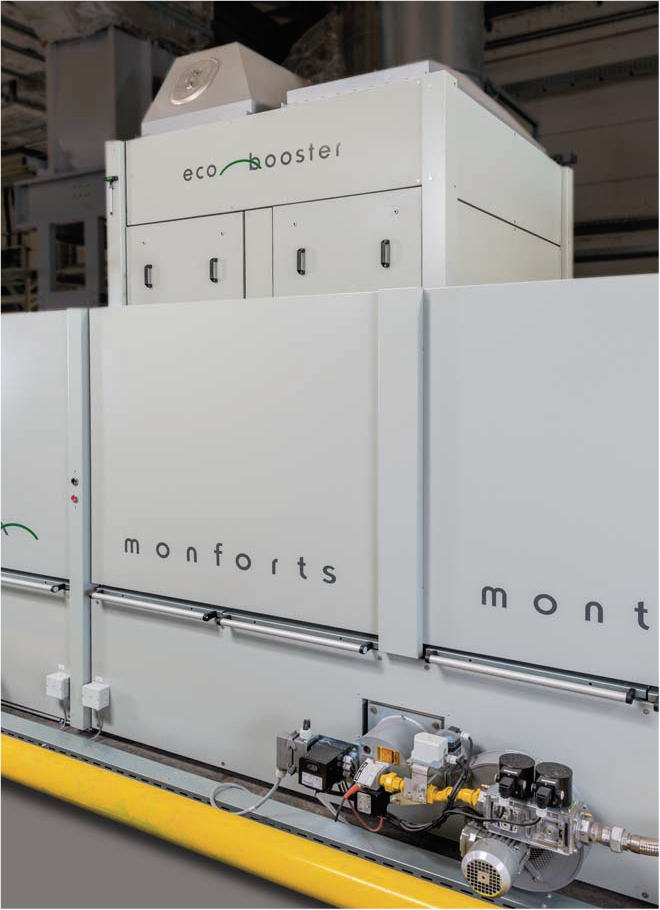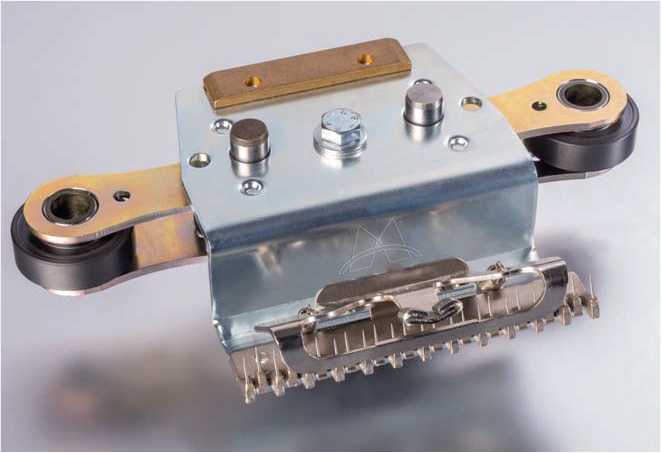 Hercules Hybrid
The new Hercules Hybrid stenter chain is completely lubrication and maintenance-free. For applications with spreading forces of max. 2,500 N/m and temperatures up to 230°C and machine speeds of up to 100 m/min. Attractive price/performance ratio. Also for retrofitting in existing ranges.
Qualitex 800
The award-winning Qualitex visualisation software has been given new and up-to-date features (such as dashboard function or slider function) and thus offers even greater ease of operation and reliability for minimum set-up times, process monitoring and recipe data management.