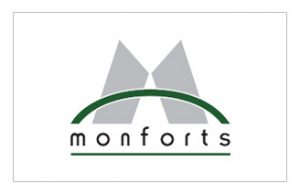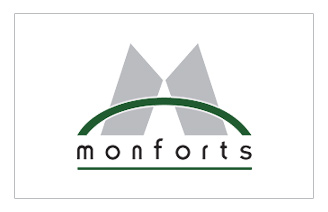 Monforts is a global leader among the manufacturers and exporters of textile machines – since 1884. Innumerable patents and pioneering achievements in textile finishing have marked our way to today` s leading position in the world market.
Our pioneering spirit is challenged and respected by industry leaders in continuous dyeing and textile finishing. For more quality in fabric treatment, more energy efficiency in production, uncomplicated service and more environmental compatibility in exhaust air treatment.
Monforts Textilmaschinen is member of the Fong's Industries Group, one of the world's biggest textile machinery manufacturer.  A new Advanced Technology Centre is established at Monforts head quarter in Mönchengladbach.
The Monforts claim to be "Leader in Innovation" in the field of textile finishing machines is for us both a claim and an obligation, because our customers around the world measure us against this claim at all times. That is precisely why we work together worldwide with acknowledged experts and competent specialists and develop the best possible combination of all the disciplines related to your investment: From the range planning and advice on financing, through leasing right up to the applications engineering or the effective networking with other machine components to form a "range lines".
With our market leading machines and technologies, we already successfully offer today environment-friendly and energy and resource-efficient solutions which consume less energy and permit an even more responsible use of chemicals and other finishing agents.
In line with this policy, we are engaged worldwide in the bluECOmpetence initiative of the VDMA.