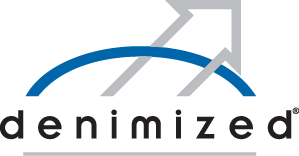 Proven Success
The Monforts range combinations for denim finishing are now even more cost-efficient and eco-friendly: The Monforts ECO Applicator is now used for liquor application. Drying, stretching and skewing functions for the denim fabric are performed by a modified Thermex-Thermo-Stretch unit. This configuration allows fabric speeds of up to 40 m/min to be achieved with 14.5 oz/yd2 denim
on the "single rubber" version.
The "double rubber" version comprises two compressive shrinkage units and two felt calenders in line. Together with the innovative Thermex stretching unit, fabric speeds of up to 80 m/min can thus be achieved with 14.5 oz/yd2 denim. On both range versions, the denim fabric is stretched and skewed far more gently than with conventional range combinations. Ask our denim technologists. We will be happy to advise you.